A skincare routine involves a daily repeated skincare process. If you choose to care for your skin during the day and night, you will require mild skincare products. If you choose to perform the routine during the day or night, follow through for amazing results.
For this reason, no matter your skin type, you will need a regular skincare routine to achieve the results you always wanted. Let's have a look at these skincare routines required for different skin types for better results.
This routine involves the three major processes:
Cleansing – Cleansing focuses on washing away dirt, impurities, and make-up from the skin.
Toning – This step aims to balance the skin. A toner serves as a barrier between the skin and other additives like moisturizers and make-up.
Moisturizing – Moisturizers soften and hydrate the skin. This step helps protect facial and body skin from other external factors. A nicely moisturized skin will always appear vibrant and beautiful.
These major steps may be accompanied by other secondary measures like sun screening and masking. It also helps to develop a routine for these other non-daily skincare practices. You may choose to apply sunscreen daily after moisturizing and mask your face once every week.
We shall also discuss the benefits of these extra skincare stems herein as we tackle one skincare at a time. You should develop a personal approach when taking care of your facial skin. The face has the most delicate skin.
Before you get reactions to other body regions, it starts with your face. As skincare specialist Kristina Holey puts it, your skincare routine will help you discover the changes that your skin may be capable of.
So, if you want to see the best version of your skin, then develop a religious skincare routine that works for you. Please keep reading, and let's bring out the best version of ourselves in our skins.
How To Build A Skincare Routine for Dry Skin
Dry skin has little serum production. Due to this phenomenon, this skin type will always appear rough to the touch and flaky often. Without a skincare routine, you will have very dry appearing skin, and it will appear unattractive. But after following through with a strict skincare routine, no one will tell that your skin has the dry skin type. You will look vibrant and hydrated all through. The routine procedure should include:
1. Cleansing
Normally, you will require washing your body with soap to remove dirt and sweat. Likewise, the face needs some special attention to help clean the pores and effectively clean them. You should therefore develop a daily habit of cleansing the face and removing all the dirt.
Cleansing will also boost opening any blocked pores that may hinder waste removal from the body. Did you know that most pimple cases result from blocked skin pores? I have personally found cleansing effective at night. It helps remove make-up and sweat that gets accumulated on the face during a busy day.
Cleansing dry skin doesn't necessarily mean you wash it too much. If you wash it too much and mistake using the wrong products, it gets drier. Also, less cleansing will not clean the pores, and it may be a recipe for acne breakout. So, while you cleanse, adhere to the following rules.
Wash the face once or twice a day- make night cleansing the main one to remove more impurities after a busy day with make-up.
You may settle for warm water or little cleansing cream in the morning and proceed to the other skincare steps.
Don't scrub your face even with a towel or scrubber. Wash gently to avoid making it flakier.
Don't overstay your bathing time. The lesser time you take in the shower with dry skin, the better. Preferably ten minutes should be your longest shower time.
Keep your water temperature on the cooler side.
Invest in cream skin cleansers. These skin cleansers will help clean your face as well as nourish it preventing a rough feeling. The PCA cleanser has proven ideal for people with dry skin. You may also check other similar cleaners on Amazon.com.
Choose cleansers with coconut, papaya, and lemon myrtle as the key ingredients. These ingredients will help protect your skin from a flaky appearance.
2. Toning
Since dry skin lacks serum that helps hydrate the skin and make it glow, toners will help you achieve this. The toner also sits between the skin, moisturizers, and make-up. It acts as a protective barrier. It would be best to form a toning your skin and massaging it before applying moisturizers and make-up.
This process will be a big step towards forming a routine. You should apply toners in the morning before a busy day ahead. At night, a cleanser and some night cream will do. We have found THAYERS Hazel to be the perfect toner for dry skin.
3. Moisturizing
For dry skin, moisturizing forms the key step in the dry skincare routine. In this routine step, we add to the skin the lacking factor. Most moisturizing for dry products contain serum-producing ingredients to compensate for the serum missing from the skin.
You may purchase CeraVe moisturizing cream to apply as your moisturizer. This cream will help hydrate and nourish your skin, giving it that serum glow that dry skins lack.
Cream moisturizers prove perfect for dry skin. For your moisturizing routine, it will be best to apply cream moisturizers in the morning. At night, you may use oils to massage the skin and let it relax and nourish skin. Six Oils of Rejuvenation will be the perfect product for the job.
4. Sun screening
Sunscreens help protect the skin from UV radiation from the sun. These rays from the sun tend to damage our skin, giving it a darker color. Our skincare routine works to provide you with a brightening glow.
If you form a habit of applying sunscreen after your moisturizing procedure, you will prevent harm to your skin. Remember to use your sunscreen to protect yourself from the sun's rays in the morning. NEOGENLAB sunscreen has all qualities to make an ideal sunscreen for dry skin.
5. Scrubbing
Scrubbing should be minimal with dry skin. You may choose to do it once every one or two weeks to avoid irritating and cracking your skin. You should also use very mild scrubbing products with minimal effect on the skin. Brightening Vitamin C Face Scrub may be good for dry skin. Remember to use less and gently apply on the skin to prevent damaging the skin pores further.
The cleansing, toning, moisturizing, sun-screening, and scrubbing process comprises the perfect skincare routine for dry skin.
How To Build A Skincare Routine For Normal Skin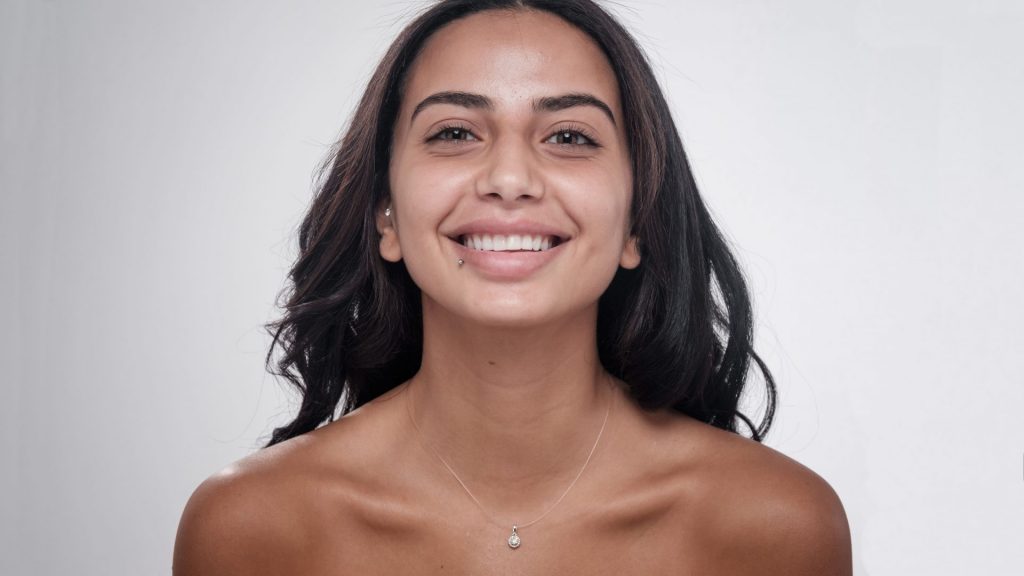 Normal skin presents a few challenges when it comes to hydration, dryness, and vibrancy. The skin appears balanced and without blemishes. When building on a skincare routine for normal skin, you should not alter how the skin works. All products used should be gentle and mild. So, what do the skincare routine steps for normal skin involve?
1. Cleansing
You should use a gentle product like Obagi facial cleanser and AROMATICA to wash your face twice daily. These facial cleansing products prove ideal since they remove oil impurities, dirt and retain the skin's natural oils.
The pH of these products ensures you have a well-balanced pH on your skin too. The products have been tested safe and gentle to your skin, ensuring you retain your skin's natural glow while keeping it healthy.
A routine cleansing practice will keep you looking brighter each day, and you enjoy being confident. In the morning, you should cleanse the face gently with a little cleanser. At night, clean your face thoroughly to remove the day's sweat, make-up, and oil from moisturizers.
You will then give your skin time to relax and hydrate at night.
2. Toning
A mild facial toner will keep the skin balanced. Gentle apply your toner on a cotton pad, spread evenly on your face, and rub it gently until it seeps in the skin.
Remember to use a toner in the morning routine to prepare your skin for the next skincare steps. The toner will help protect your skin from moisturizers and make-up. It acts as a protective shield to balance your skin. Toners on normal skin will help:
Remove surface residue and debris on the skin.
Comfort and keep the skin hydrated
Refine the skin giving it a smooth texture before make-up
Introduce essential oils and vitamin E present in the toner.
We find Yon-Ka lotion the perfect cleanser for people with normal skin.
3. Moisturizing
After you have toned your skin, followed by putting on a moisturizer. A moisturizer helps keep the skin hydrated and balanced while keeping in your skin's essential oils. This step proves very crucial when developing a routine for your normal skin.
A perfect moisturizer will plumb your skin with serum making it vibrant and beautiful. This process will help your skin appear young. Aging and dehydration may make the skin dull. But after using perfect normal skin moisturizers, you will drive away all dull sports.
A regular moisturizing habit in the morning adds up to your skincare routine. Anthony oil moisturizer in lotion form will be an ideal moisturizer for you. Normal skin requires a lotion moisturizer to prevent exposing the skin to the excess serum, which may cause pimple breakout.
4. Sunscreen application
Normal skincare routine never completes without sun screening. Since moisturizers help bring out those dull sports, sunscreen helps prevent more dehydration caused by UV sun rays. The Neutrogena sport face sunscreen offers protection from aging, burning UVB, and UVA rays causing sunburn. It will be the best sunscreen product for your skin.
5. Masking
You should apply a sheet mask that goes with the normal skin once weekly. This procedure will help keep your skin nourished, smooth and bright due to the amazing masking products. Most people find the ORGANIC Kaolin clay mask a perfect masking solution on their normal skin. You may want to try it and see the results yourself.
If you cleanse, tone, moisturize, sunscreen protects, and mask your normal skin as per the directions above, you will end up with the perfect skincare routine.
How To Build A Skincare Routine For Oily Skin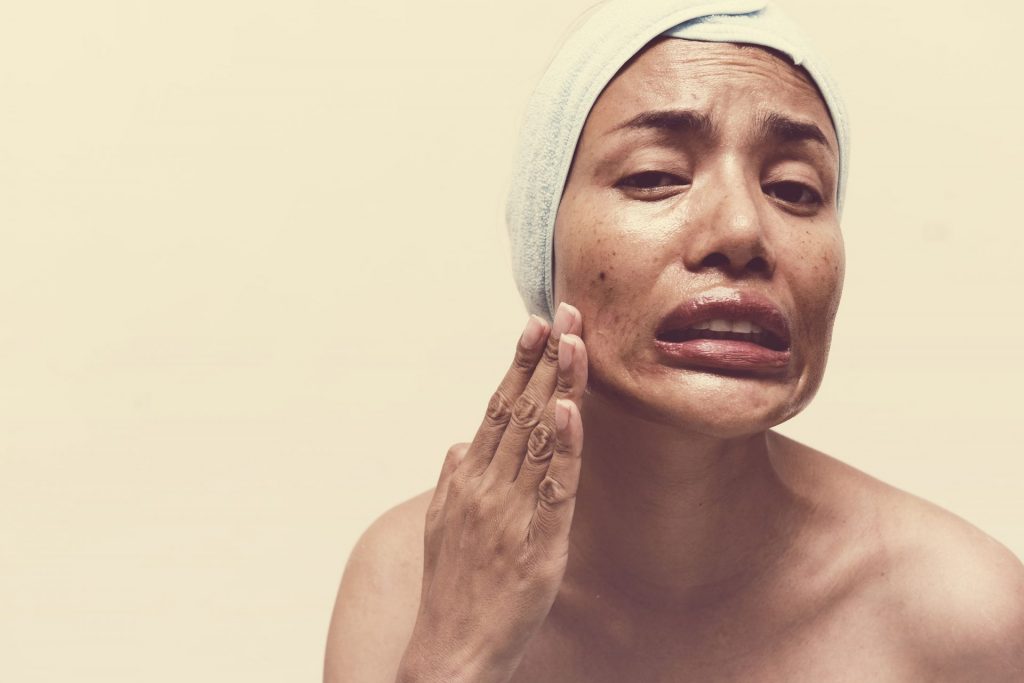 Oily skin has excess serum, and the skincare routine should focus on drying the skin of excess oil and not adding more. To build the best skincare routine for this skin type, follow through with the following steps.
1. Cleansing
Dr. Pimple Popper from SLMD skincare advises people with oily skin to cleanse their faces more. Oily skin produces oils and sheds skin at night. So, remember to clean your face twice daily. The morning cleaning should be a complete cleansing exercise. For this reason, you should clean your face with a recommended exfoliating cleanser like the CeraVe cleanser.
2. Toning
Once you have cleaned your face from dirt, oil, and make-up, you may now use an oily-skin friendly toner. The recommended toner should contain salicylic acid, lactic acid, or glycolic acid. Remember to avoid alcohol and astringent-containing toners. Before buying a toner, please go through the ingredients to discover what it contains to avoid ruining your face. We recommend Paula's toner or Proactiv toner for your oily skin appliance.
3. Treatment
Oily skins tend to have various skin conditions. Before you decide on what to apply after toning, you should consider treating your skin first. Benzoyl peroxide acne-treatment gel will help you treat your face before applying moisturizers or make-up. This cream gets applied in the morning to help curb oil production while preventing breakouts.
4. Moisturize
Although some people believe they should not apply moisturizers with oily skin, they should not. Every skin type needs moisturizing for healthy skin. You should, however, be careful with the type of moisturizer you choose for oily skin. Dermatologists recommend that you select a cleanser with the following properties.
Lightweight
Oil-free
Water-based
You should moisturize your skin in the morning and at night for better results. Paula's moisturizing gel proves ideal for people with oily skin. Its gel and water-based properties make it lightweight, making it the best.
5. Use sunscreen protection
Like all other skin types, you will need a good sunscreen product to avoid dehydration and black spots on the skin.
6. Use blotting papers
The America Academy of Dermatologists advises people with oily skin to use blotting papers during the day on their skin. To effectively do this, press the blotting paper on the skin several times during the day. The paper will absorb the excess oil leaving your skin oil-free.
Wash your face after exercise: washing your skin after exercise will remove dirt, sweat, and oil that builds up when exercising.
In summary, the skincare routine for oily skin involves:
Exfoliating
Toning
Treating
Moisturizing
Sunscreen protection
Blotting papers application
Washing after exercise
How To Build A Skincare Routine For Combination Skin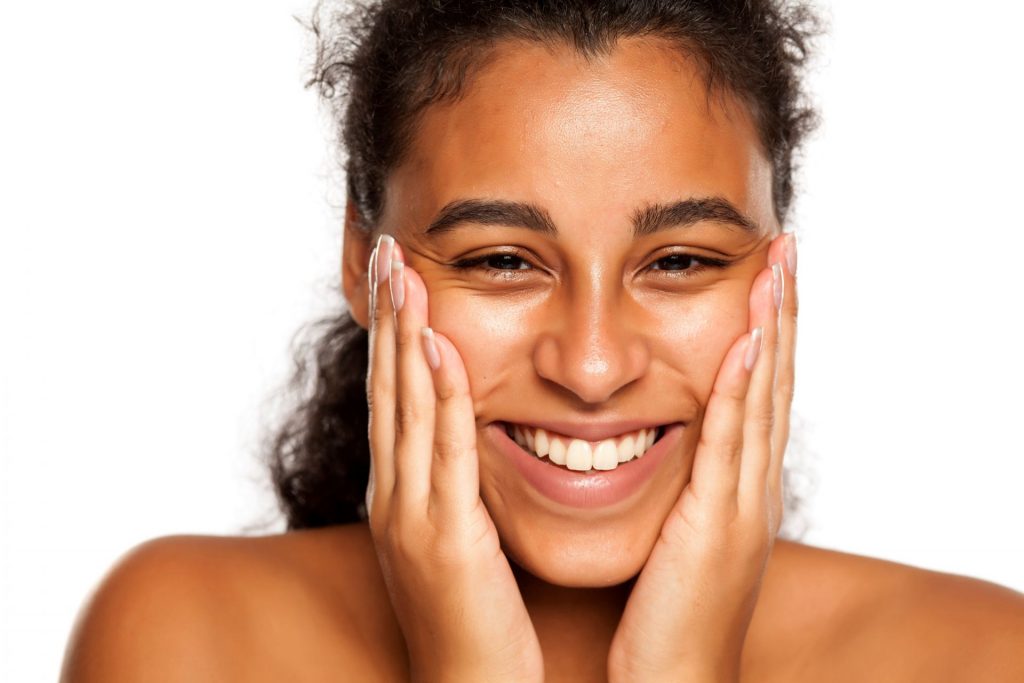 Combination skin poses a challenge to those who find themselves with a combination skin type. Your skin operates in the oily and dry skin types, making it difficult to find the appropriate skincare products.
The dry skincare products don't fit for areas on your face or skin with the oily skin type. The T-zone comprising of the nose, chin, and forehead has the oily skin type. On the other hand, the cheeks possess the dry skin type and appear rough and flaky.
Therefore, remember to strike a balance between these two skin types by finding skincare products that suit both skin types. The skincare routine for combination skin will be as follows.
1. Cleansing
Harsh exfoliating products will strip your cheeks of essential oils, leaving them rough and flaky. To avoid this, the American Academy of Dermatology recommends the use of a gentle cleanser. La Roche-Posay meets these qualifications. Remember to cleanse twice using this product for amazing results.
2. Toning
Finding the perfect toner will be a plus due to the sensitive nature of combination skin. You should tone the skin in the morning after cleansing. This procedure will prevent inflammations while soothing the skin at the same time. Rose water toner will help you achieve a balanced look on your skin.
3. Moisturize
Finding the best moisturizer proves challenging to find for combination skin types. You won't use cream or lotion often, which leaves the option of finding a medium-weight moisturizing product.
This selection will prevent the oily appearance on your T-zone but still hydrate and provide essential oils to the cheeks. Cetaphil brand produces the Cetaphil moisturizer, which will perfectly work for combination skin. This moisturizer will remove excess oil from the T-zone, still hydrate, and provide serum to your cheeks, leaving them vibrant.
4. Use sunscreen
Since your cheeks have dry skin, the UVA radiation from the sun and UVB burning rays may quickly burn them. A reliable, safe, and protective sunscreen product will keep the skin balanced and sunburn-free. After applying moisturizer, follow with sunscreen, and you will stay in the sun worry-free. CeraVe Mineral sunscreen will be the perfect choice for your combination skin.
5. Use blotting papers
A combination skin proves challenging to maintain the T-zone area during the day. This part produces excess oil that the cheeks don't produce. Carry blotting papers with you and gently place several at the T-zone area during the day. The papers will absorb the excess oil leaving your skin oil-free and less shiny.
6. Do face-wash after exercise
All skin types will sweat during exercise. The sweat carries toxins and excess oils from under the skin. Remember to wash these impurities and dirt off to prevent flare-up and keep your skin clean.
7. Perform masking regularly
Once a week, it would help your skin to mask it up. This procedure helps with pores opening and keeping the skin bright.
The Vivo Gold facial mask will work best for combination skin types.
In summary, the skincare routine for combination skin will be as follows.
Cleansing
Toning
Moisturizing
Sun screening
Blotting paper application
Face-wash after exercise
Masking
Frequently Asked Questions
What kind of cleanser should I use on combination skin?
Combination skin should have a cleansing product that doesn't irritate the dry skin areas and removes excess oil from the T-zone.
How many skin types are there?
We have five skin types universally. These are the dry, normal, sensitive, oily, and combination skin types.
What is the skincare routine for dry skin?
The skincare routine will involve cleansing, toning, moisturizing, sunscreen protection, and regular masking.
How should I take care of oily skin every day?
You will need to cleanse, tone, treat, moisturize, apply sunscreen and blotting papers, and mask.
What should my skincare routine be based on?
While developing a routine, aim to hydrate the skin, protect and cleanse the skin to address skin concerns, and meet your skin goals.
Do you need a daily skincare routine for dry skin?
Yes. A daily skincare routine will help you hydrate your skin and balance the essential skin oils, which would otherwise be a struggle.
Skincare routine for all skin types will involve a basic and common procedure. You will need to cleanse, tone, and moisturize your skin daily, no matter your skin type. More often than not, you will require to cleanse and moisturize the skin twice daily for maximum skin maintenance.
Conclusion
All skin types require the best skincare routine to achieve certain user goals. This article informs you on how to take care of your skin effectively for better results. Depending on your skin type regulations, be careful while choosing your skin care products.
If you follow your recommended routine, you will maintain vibrant, light, and hydrated skin all day. Identify your skin type today and follow through with the desired skincare routine for amazing results.
Try our recommended skincare products, and let us know your experience in the comment section below.