When it comes to skincare, we may find it a bit challenging, especially for people with certain skin allergies or sensitivity. The face proves the most challenging and sensitive part of skincare. Non-genuine skincare products may pose a danger to your face. The best way to take care of your skin is to understand your skin type.
Some people get nasty reactions after using the wrong skin products on their faces. Do you know you may develop acne or painful pimples from using the wrong products? No one wants this to happen. So, let's look at the steps you need to follow to take care of your skin without complications.
What is the best way to take care of normal skin?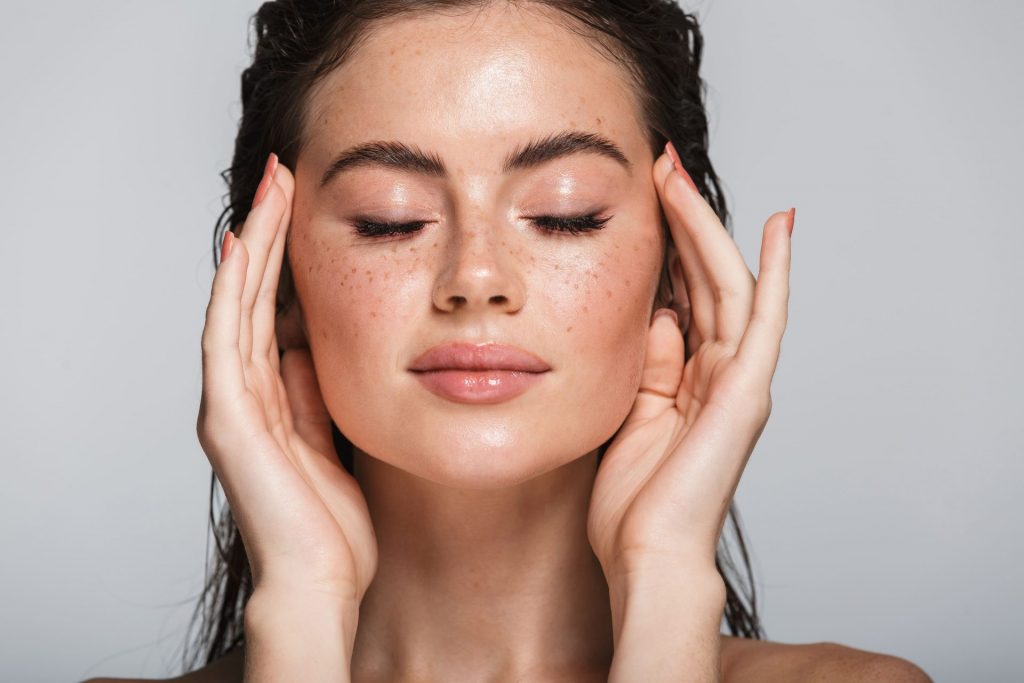 What does it mean by normal skin?
A normal skin type mostly refers to the type of skin that seems well-balanced. Scientifically, we will refer to such skin as eudermic. If you have this skin type, you will notice that your skin neither gets too oily nor too dry. The nose, forehead, and chin may appear fairly oily but not to the extent of an oily skin type.
How will you know that you have a normal skin type? You may be wondering what characteristics make the skin normal. The following characteristics involve those of a normal skin type.
Your skin will have few or no imperfections at all. Pimples may cause black spots. But with a normal skin type, your face will have none of the black spots or acne.
You will not experience skin sensitivity to most beauty products like oils and makeup.
A normal skin type exposes no pores on the skin. The pores lie deep and unnoticed.
People with a normal skin type appear to have a radiant skin complexion.
Since every skin type reacts differently to various cosmetic products, a normal skin type will be different. You should get skincare products suitable for normal skin and follow through with the routine skincare practice, especially for your face. This practice will guarantee you an amazing and radiant look all through.
An amazing skincare routine will be the key to glowing and beautiful skin all through the year. Building a routine, however, may prove challenging, according to dermatologist Sejal Shah from New York. While skincare products flood the market, a routine skincare practice will ensure that you develop a lasting glamour out there.
The skincare routine for normal skin will involve daily skincare practice following a certain procedure and skincare products.
The following steps will help you prepare your skin for amazing skincare with amazing skincare products. While normal skin offers little or no need for a strict skincare routine, you should indulge in the basics for a refreshing feeling.
Step 1: Cleanse
You need to wash your skin regularly to remove dirt, sweat, makeup, and other toxins released by the body. Washing your skin, especially the face, requires a routine.
Cleansing your normal skin should be done with gentle cleansing products since the normal skin has a unique balance already. Normal skin has no acne or excess fat; hence the cleansing product will be the most gentle.
Amazon.com has some of the best cleaning products. Let's have a look at some of the best cleaning products that will leave you glowing.
Obagi Nu-Derm Face Cleanser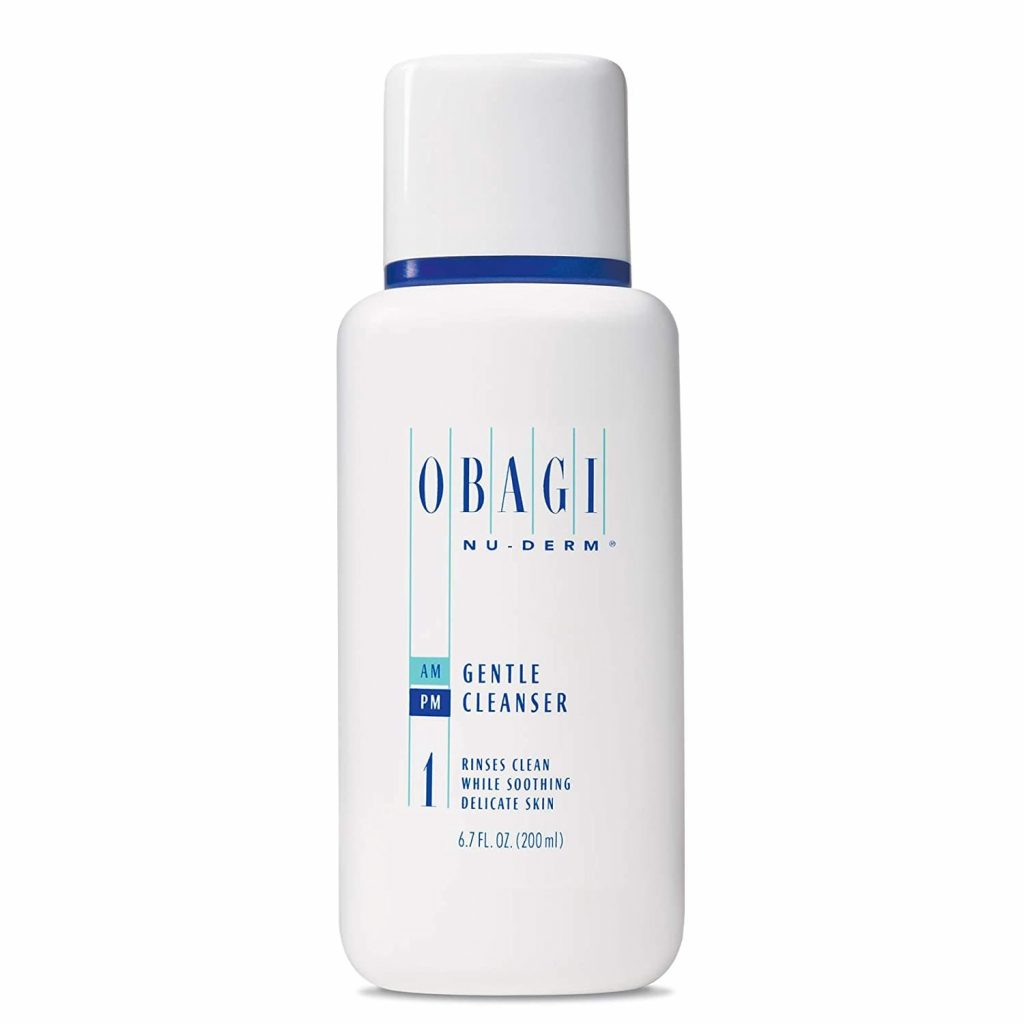 Obagi medical brand has invested its resources to bring you the best cleanser for your normal skin. This product, made by this renowned brand, contains only 200 ml and will guarantee that your skin stays vibrant and soft. The product comes packed with unique ingredients that will guarantee you a brighter and healthier skin complexion. These components ensure that not only does your skin get cleaned, it will also get nourished. You will also get moisturization and smoothening, ensuring your skin gets protected from adverse weather conditions.
Do you need a cleanser that also slows your skin from aging? Then with Obagi, you will stay looking young for a long time. This idea forms another reason why you need this cleanser. The AROMATICA Rose cleanser proves ideal for normal skin types too. Amazon.com offers these and other cleansers that will guarantee your skin a refreshing after-feeling.
Step 2: Toning
Just like you will need light cleansing, a normal skin type will also require gentle toning. Since normal skin has a natural vibrancy, you only need mild toners to give you that bright glow. To achieve the best results while toning, follow the following simple steps.
Traditionally, toner was applied using saturated cotton wool. This technique wastes a lot of the toner, according to Mattioli. Wash your hands clean for the first step.
You should follow by applying a generous amount to your hands and rubbing gently.
Swipe it to achieve a uniform application on your face. You may use a thin piece of cotton wool to eliminate the excessive toner on your face before going to the next step.
Consider using the toner formula in the morning and at night to maintain a lasting glow.
These amazing toning products will be a plus on your normal facial skin.
Yon-Ka Lotion Hydrating Toner

This toner works perfectly for people of normal skin type. Have you heard that herbs find a way to make us glow? Yon-Ka proves no different. This fantastic toner will not only hydrate but also add a fresh glow to your skin. This toner will soothe your skin while guaranteeing you an irritation-free experience.
You will also get the chance to detoxify the skin and maintain a gentle exfoliation. If you wish to try this amazing product, purchase it here.
You may as well find toners for all skin types ideal for your normal skin. The ingredients guarantee a gentle touch for people of all skin types.
Ranging from Herbal extract toner to Kiehl's Calendula toner, you will feel the goodness of nicely toned skin. Also, feel free to visit Amazon.com today and get fantastic toning products for your normal skin.
Step 3: Moisturizing
Once you have cleansed and toned your skin, you don't want the naturally occurring skin oils to be lost to the atmosphere. For this reason, some oils like Ceramides will be kept intact by using normal skin-friendly moisturizers. Dr. Charles recommends the use of a moisturizer to keep your skin soft and hydrated.
The lotion moisturizers work best for people with a normal skin type. It moisturizes and absorbs well, leaving your skin feeling new. While picking a perfect moisturizer for a normal-skinned person, consider the following moisturizing products.
Anthony Oil lotion moisturizer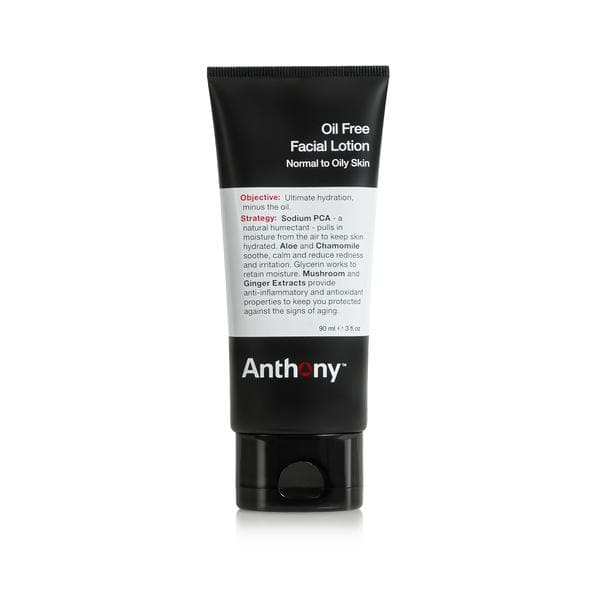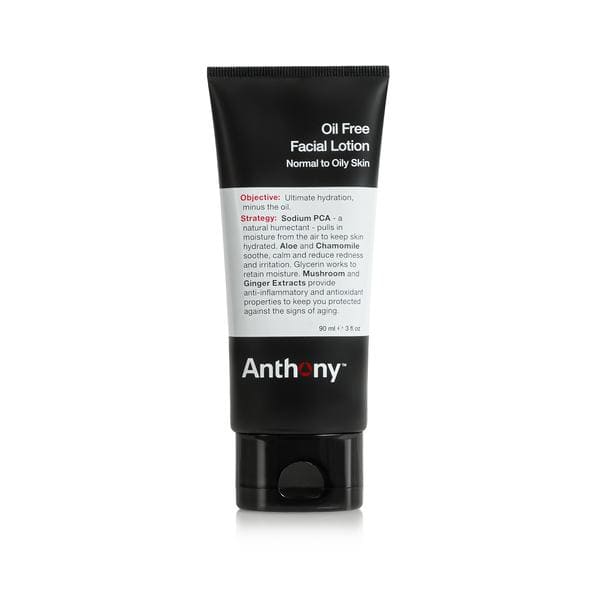 Are you a man looking for the perfect moisturizer? Most men realize that they have the privilege of having a normal skin type. What happens, they tend to neglect their facial skin, and it ends up looking dry and not well-taken care of. If that's your case, worry no more. The Anthony moisturizer comes to hydrate your skin leaving it less oily and vibrant. Good thing, you may share this moisturizer with a person with oily skin, and they turn out looking brilliant.
Redness and irritation will be a thing of the past once you start using this product. If you wish to have it moisturized, have your Anthony oil-free facial oil moisturizer today. Other great moisturizing products for people with oily skin include:
The Garnier SkinActive Water Rose- this moisturizer contains rose water with hyaluronic acid. The ingredients will guarantee you a hydrated and clean look for 24 hours.
CeraVe Moisturizing Lotion. Not only will this lotion be awesome for normal-skinned people, but also dry skins. The hyaluronic acid makes the moisturizing lotion suitable for use even by people with Eczema disease.
To achieve a great-looking appearance all day, ensure you get your normal skin moisturized and hydrated. Amazon.com offers a great choice for many moisturizer options. Feel free to explore until you get what excites and brings radiance to your normal skin.
What is the best way to take care of dry skin?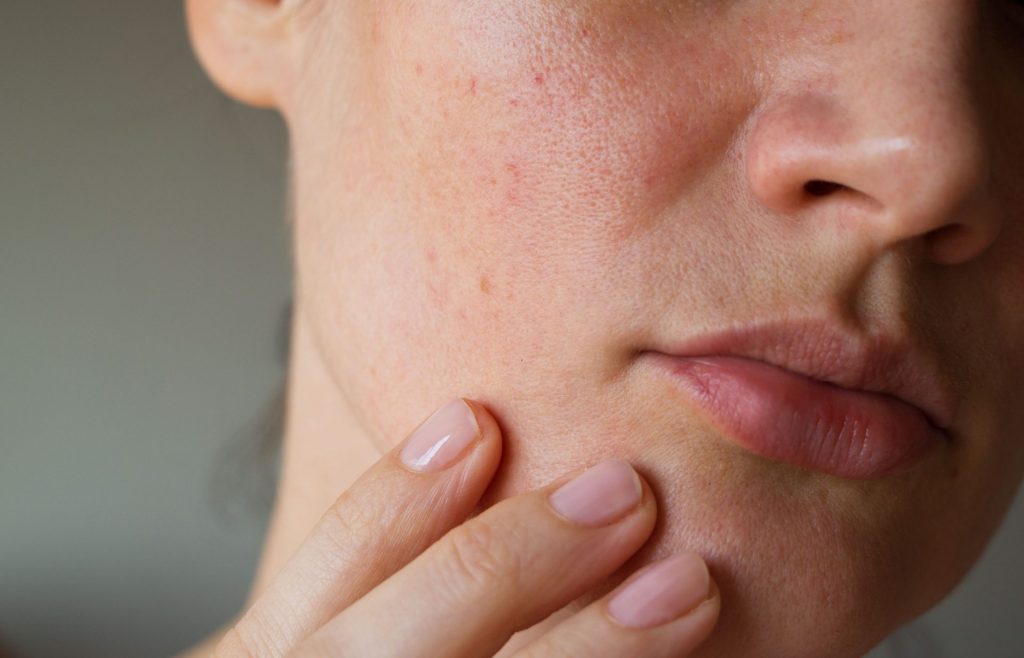 What is dry skin type?
We have talked about the normal skin type and how to take care of it. Now, what makes you say you have a dry skin type? What skincare tips should a dry skin type receive? Let's look at the steps to take care of this skin type and the resulting recommended products.
Unlike the normal skin type, this skin type produces less sebum. The lipids and natural oils that keep skin hydrated and moisturized effectively will be limited too. As a result, this skin type feels rough when touched and may flake or crack easily. The products for cleansing, toning, and moisturizing work to restore and maintain these crucial components.
Step 1: So, how do you cleanse dry skin?
Cleansing aims at washing off dirt, sweat, and toxins. The products used for this step need to be gentle to the skin to avoid depleting the already little sebum and skin oils. If your face feels dry, you don't want to worsen it. Consider sticking to dry-skin-friendly cleansers. The following will be a great choice.
PCA skin creamy cleanser

This cleanser will soothe as it cleans all dry skins and sensitive ones alike. The PCA dry skin cleanser hydrates and removes dirt, makeup, and debris while maintaining the necessary skin moisture. We recommend this cleanser for the ultimate cleaning results.
We have also found the following cleansers to bring amazing results.
Suki Skincare Cleanser- the natural sugar and colloidal oat promote smooth, radiant, and soft skin.
Cetaphil hydrating cleanser- you will enjoy it for daily use since it hydrates and soothes your dry skin making it smooth and soft.
You may check on Amazon.com for more dry skin-friendly cleansers.
Step 2: Toning a dry skin
You don't have that natural glow for dry skin since sebum and other oils needed by the skin may be absent. The toners will bring in that glow while nourishing the skin to prevent dry episodes.
Is it good to use toner on dry skin? The answer will be yes. Find out below the benefits you get for toning your dry skin.
The skin will get hydrated.
You will effectively balance the ph of the skin. While cracking due to dryness exposes the skin to infections, toning it balances the ph and helps fight them
Toners create a protective barrier between your skin, moisturizers, and any makeup.
Renews the skin
Tightens skin pores
The best toners for dry skin include:
THAYERS Hazel facial toner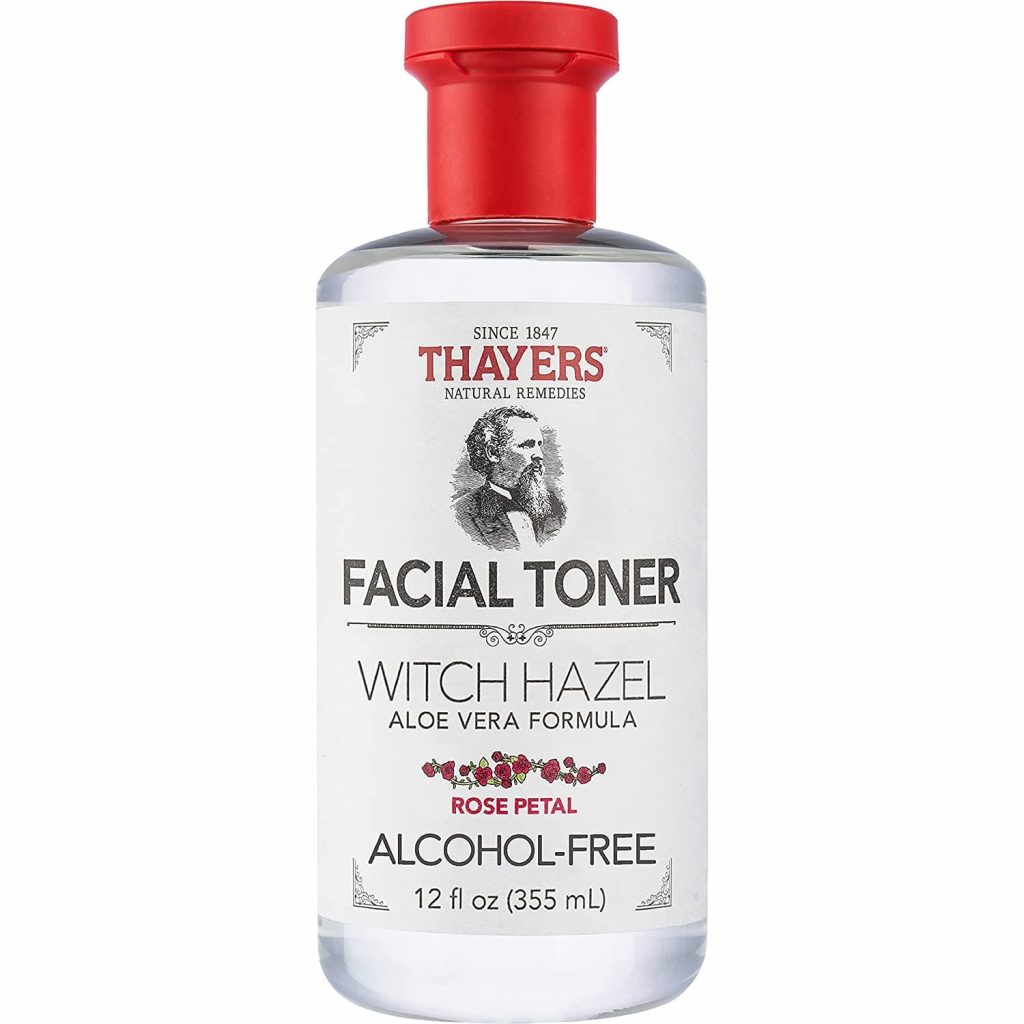 This toner has Aloe Vera formula with rose petals as ingredients. It effectively functions to cleanse tone and moisturize, making it unique and refreshing. It will tighten the pores, prevent acne, and reduce redness. Buy THAYERS Hazel toner today and bring vibrancy your way.
The InstaNatural Vitamin C Facial Toner will also provide the required serums to tone your dry skin.
Step 3: Moisturizing for Dry Skin
Creams and soft creams will be the perfect type when choosing moisturizers for dry skin. No matter how dry and rough your skin feels, you will need to feel smooth and soft for your comfort. Don't worry. Investing in the perfect moisturizer will go on with your day or night events feeling beautiful. Cream moisturizers will be oilier than lotions hence the perfect fit for your dry skin.
CeraVe Moisturizing Cream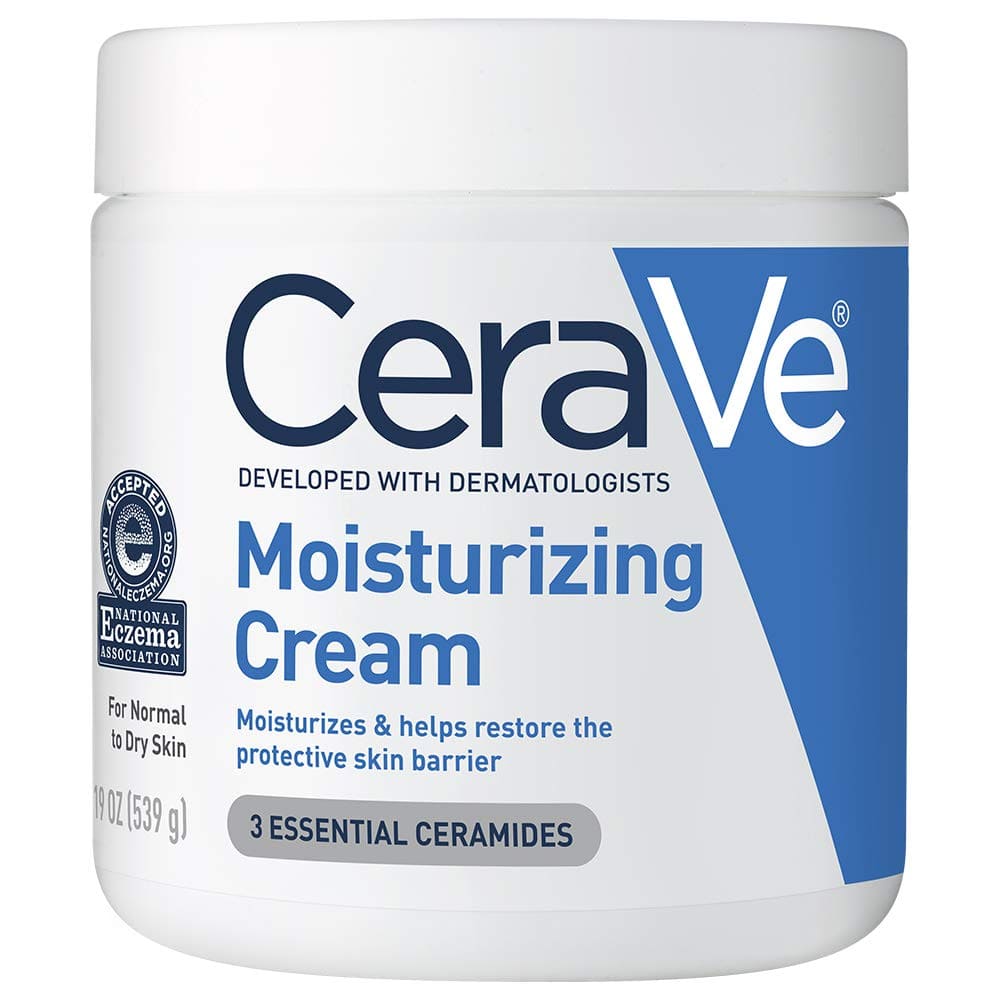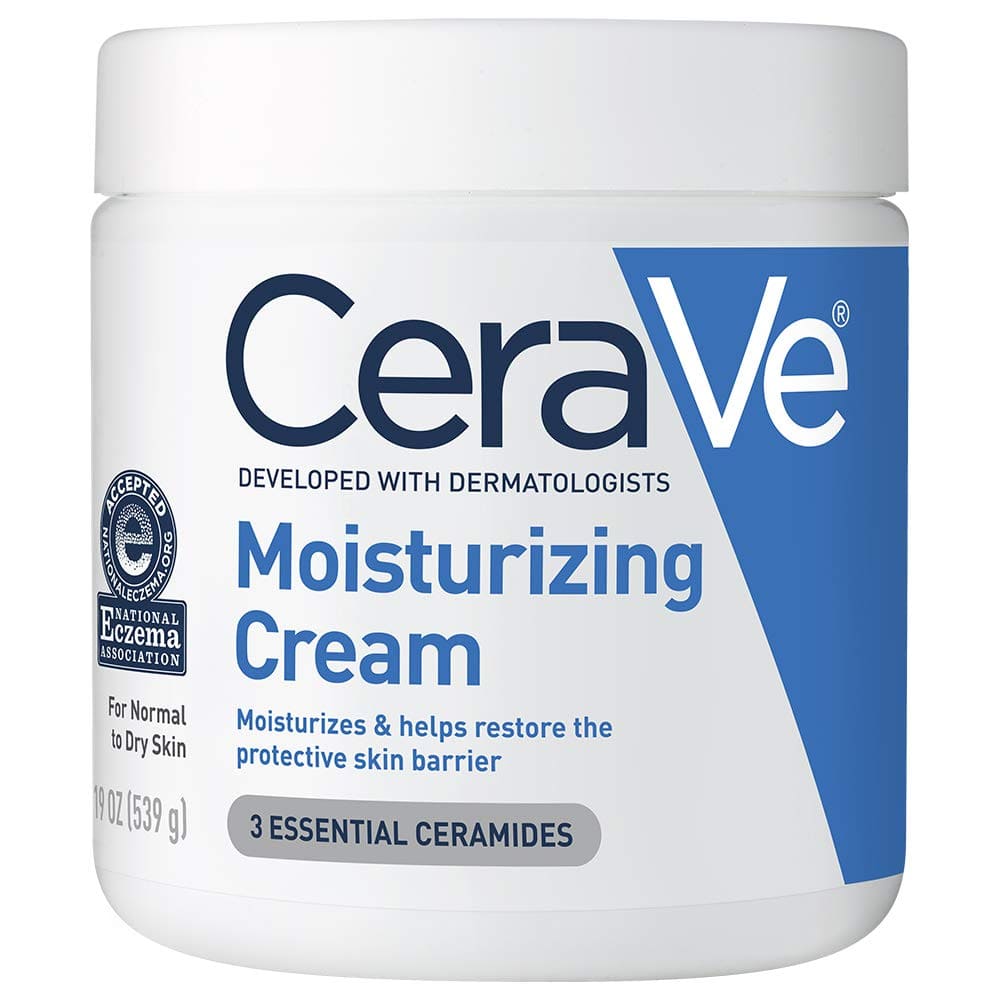 CeraVe moisturizing cream will be your ultimate solution to your dry skin. You will be happy to know that you may use it both on your face and body. The Hyaluronic acid, with Ceramides, gives this cream a natural fragrance making it sweet.
I also find Cetaphil moisturizing cream ideal for people with dry skin. This cream restores your skin's serum nature to guarantee smooth and glowing skin. Most dermatologists will prescribe this cream to achieve immediate relief to dry and very dry skin.
What is the best skin care for oily skin?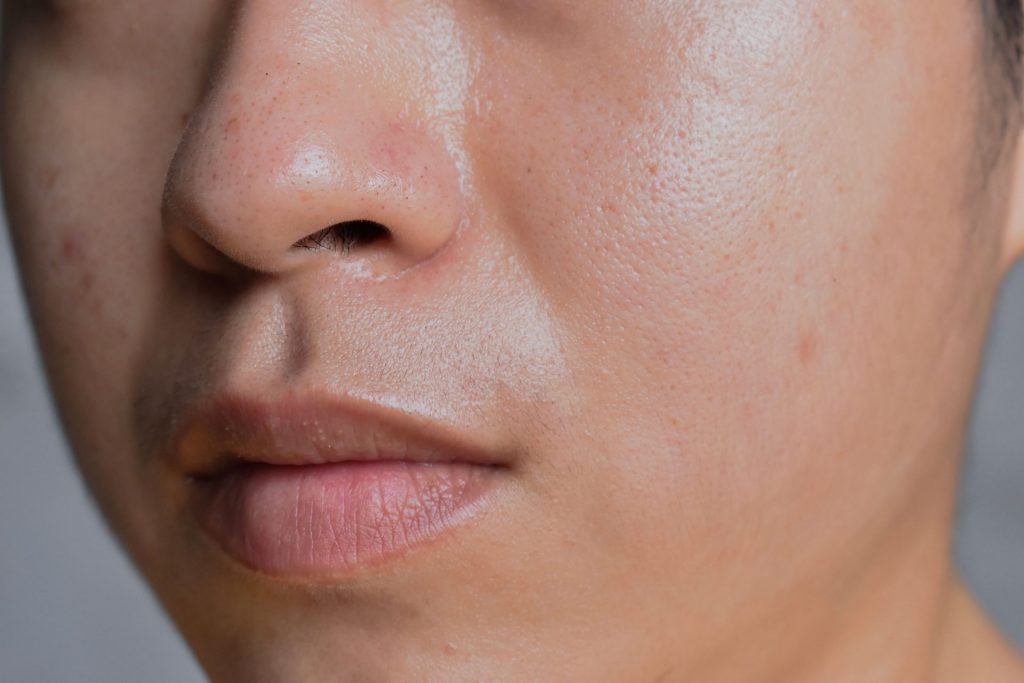 Over reactive sebaceous glands make our skin the oily type. Most of the time, this skin type may be associated with numerous imperfections and skin-related concerns. Depending on your genes, hormones, age, and lifestyle, you may develop oily skin. Let's look at the different steps required to take care of oily skin.
Step 1: Cleansing
Gentle cleansers ideal for oily skin has become widespread. To remove dead skin, use liquid face cleansers containing alphahydroxyl acids (AHAs). If you need to hold moisture to your skin, consider using emollient and humectants cleansers.
Medicinal cleansers with salicylic acid, benzoyl peroxide, or sodium sulfacetamide work best for people with acne. Check on the ingredients to determine which cleanser best suits your oily skin condition.
CeraVe foaming facial cleanser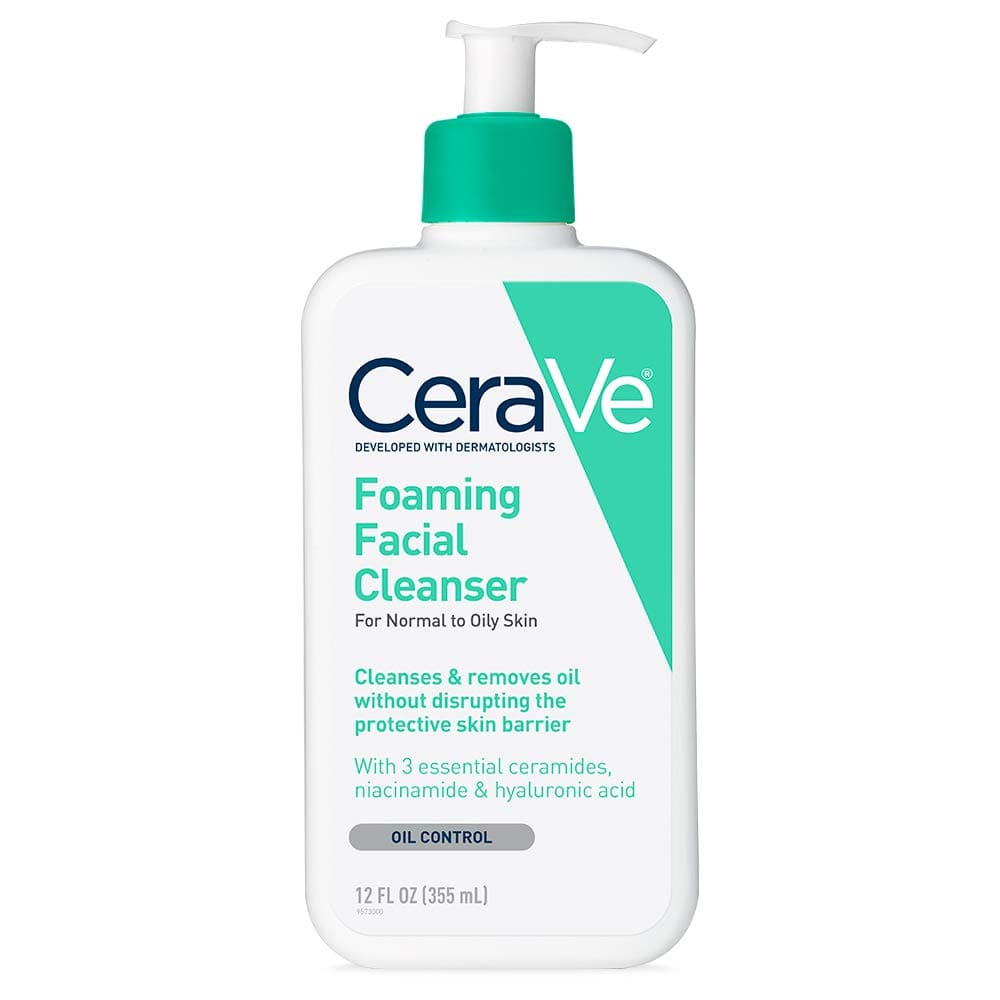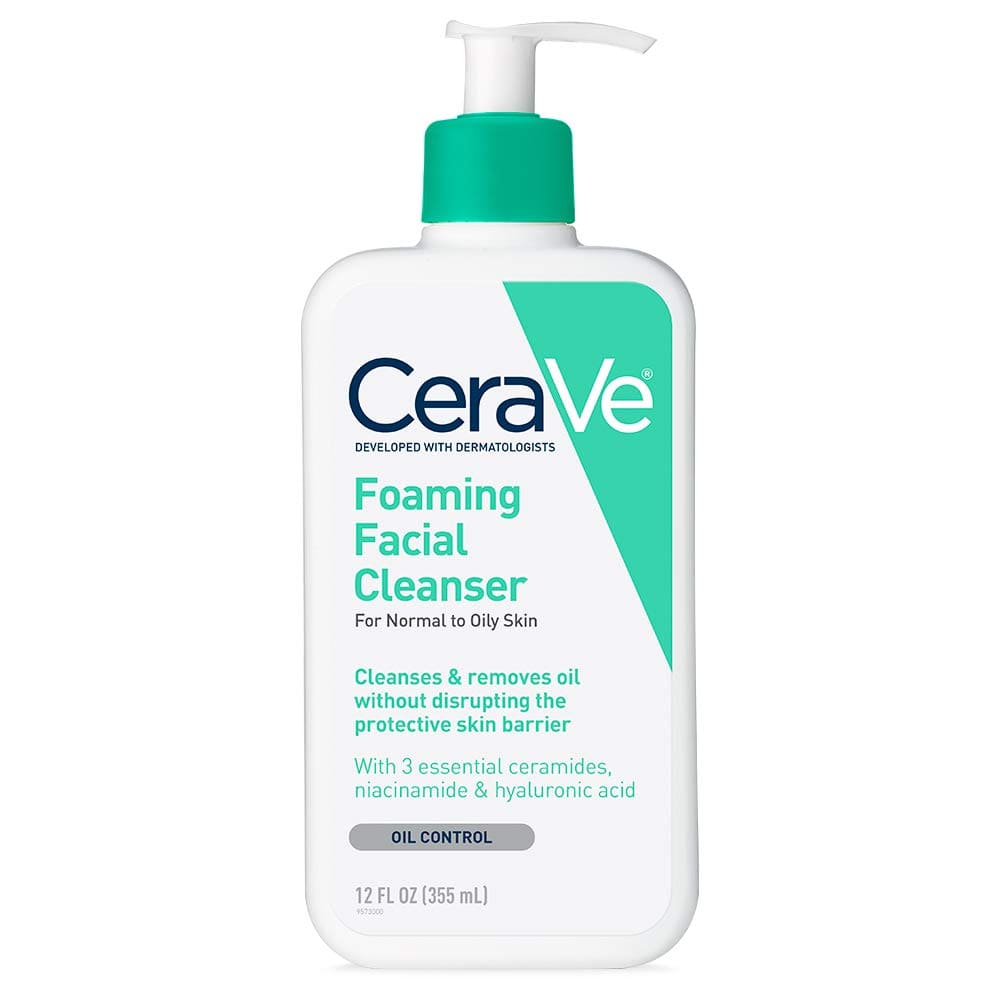 This oily skin CeraVe cleanser comes fragrance-free to suit your facial needs. It contains hyaluronic acid, Ceramides, and Niacinamide for a soft and gentle touch.
Other amazing cleansers for oily skin include Paula's oil reducing cleanser and La Roche-Posay foaming gel cleanser. You may visit Amazon and select the oily skin cleanser of your choice today.
Step 2: toning
Before applying moisturizers and makeup, you will need to tone your skin first. Oily skins should focus on alcohol-free and astringent-free toners. For people with oily, sensitive skin, toning your skin once a day will be great. Some amazing toning products include:
Paula's pore reducing toner

This toner proves fantastic for people with oily skin. Not only does it minimize large pores, but it also enhances a youthful oily-free appearance. The hydrating and antioxidant Ceramides reduce the oiliness of the skin and make it even. Other amazing toners like Paula's include the Proactiv hydrating toner and La Roche-Posay Serozinc toner. Go ahead and purchase any of this today and watch your skin transform.
Step 3: Moisturizing
For oily skin, I always prefer to use gel-based moisturizers. Gel-based moisturizers will work best due to their water-based, best absorbing, and lightweight qualities. You don't need a moisturizer that adds more sebum to your already oily skin.
Paula's Skin Balancing Gel Moisturizer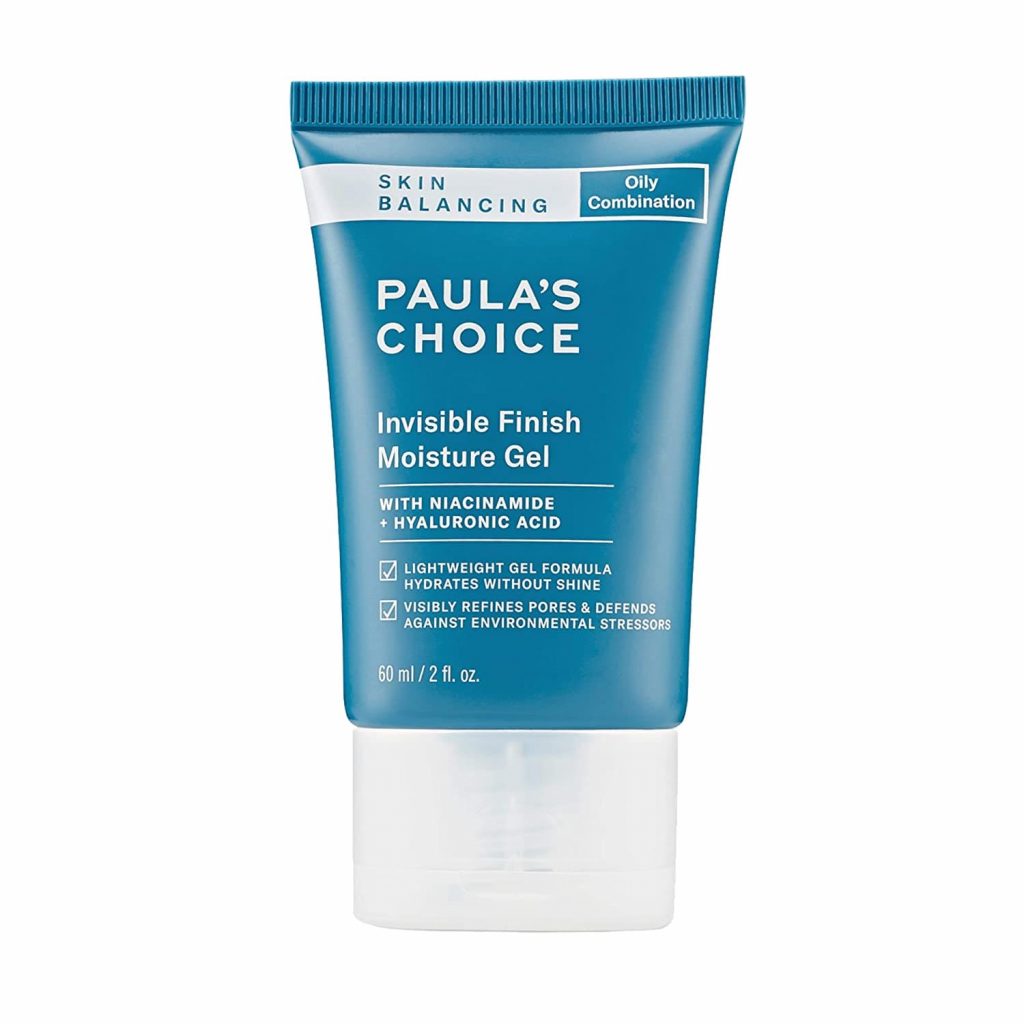 Paula's gel moisturizer balances the skin properties to give you an oily-free appearance. The Niacinamide and Hyaluronic acid helps in giving a dry appearance. This moisturizer dries away excess oil and keeps the skin hydrated and protected from any environmental stressors. Other moisturizers that guarantee you this pleasing appearance include:
Belif Aqua Bomb moisturizer
If you suffer from oily skin, please purchase these moisturizers and many more from Amazon today.
What is the best way to take care of Combination skin?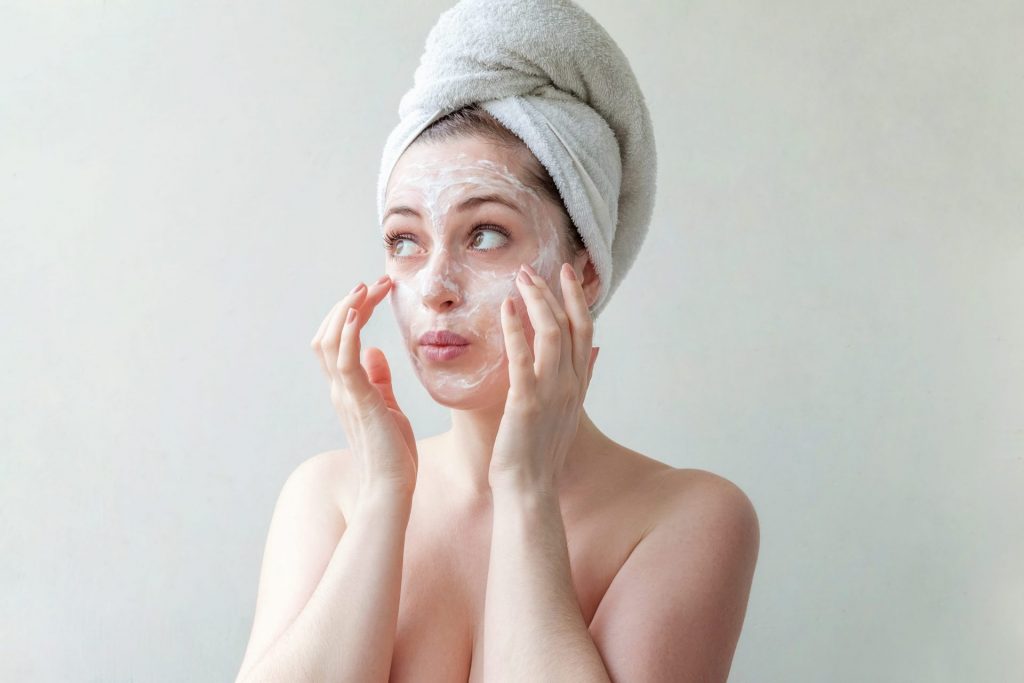 What is a combination skin type?
Things get a little bit exciting here. Have you had dry skin with associating oily patches? On one part, your face feels rough to the touch, with the T-zone including forehead, chin, and nose feeling oily with excess sebum. For this reason, you will require specialized skincare products for every skincare step. The cheeks will, on the other hand, feel dry and flaky.
Step 1: How to cleanse for a combination skin type
Cleansing and cleaning this skin type calls for taking care of both skin types. This skin type requires a gentle and water-soluble cleanser. Gel-based cleansers with mild foaming qualities form the best cleansers for combination skin types. If your skin tends to become more sensitive, you should buy cleansers with glycerin as an ingredient.
La Roche-Posay Toleriane Cleanser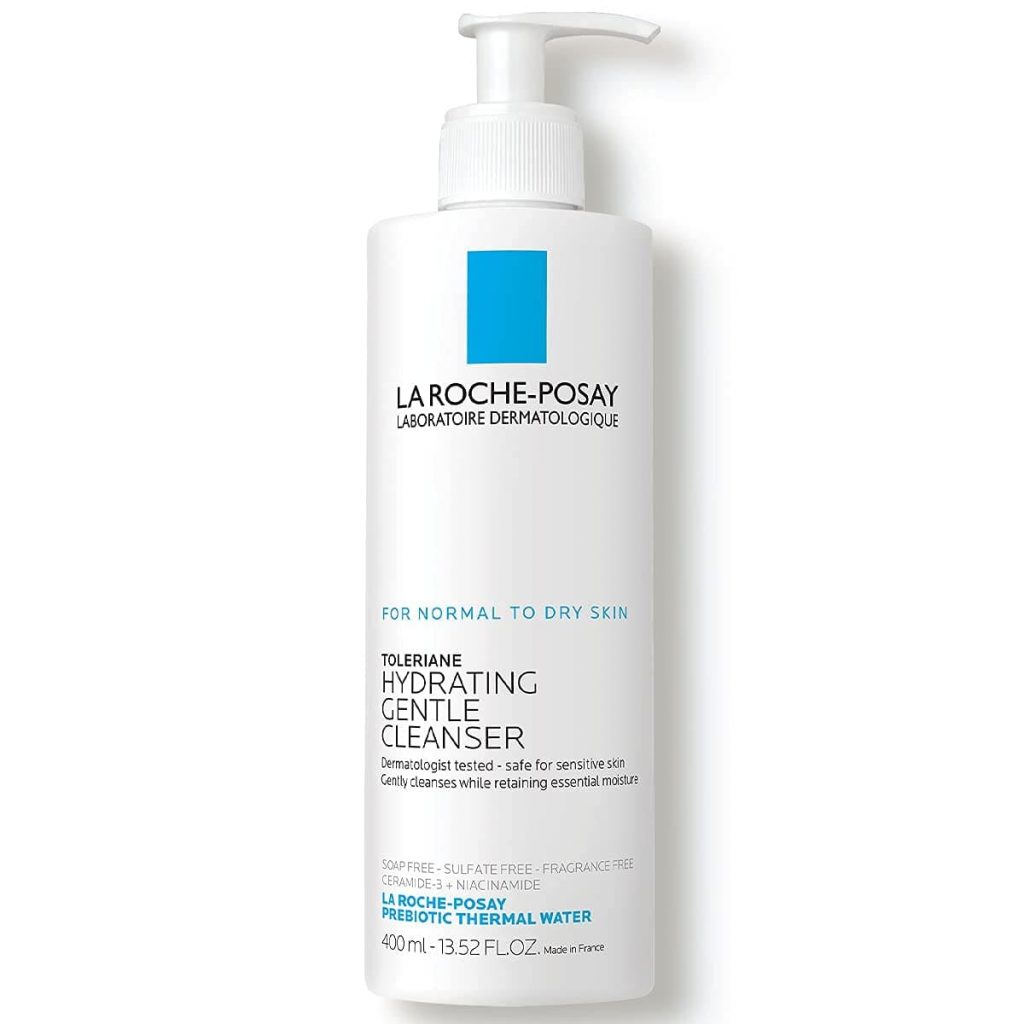 This cleanser contains glycerin, ceramide-3, and Niacinamide. When looking for ingredients that will favor your combination and sensitive skin, then La Roche-Posay will do exactly that. This cleanser will provide oil-free qualities for your T-zone area. Feel free to purchase this product today and let your combination skin achieve the balance it requires.
Step 2: toning
Toning a combination skin requires carefulness. You will need a product that soothes the skin while preventing inflammations. The toner should remove excess oil from the T-zone and also nurture the drier cheek zone. Some toning products allowing for this skincare include:
Rose Water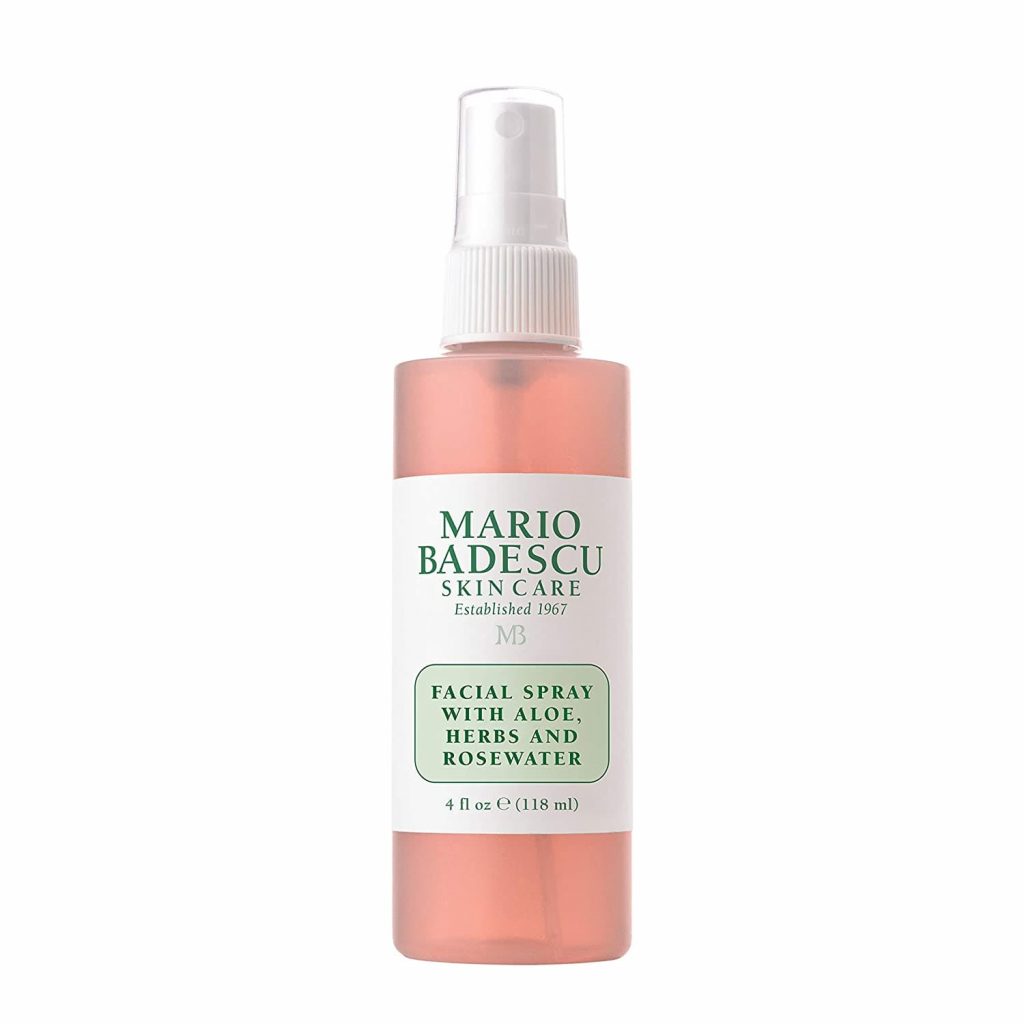 Rose water tones not only the combination skin, but also other skin types and your hair. If you invest in this toning product, you will cater to all your family's skin types while nourishing the hair too. This product contains no additives and alcohol, making it ideal for sensitive combination skin. Rose water has proven to be the best toning product for people with a combination skin type.
Step 3: Moisturizing
This sensitive skin type requires great caution when it comes to moisturizing. The perfect moisturizer should soothe the dry skin region, absorb excess oil from the T-zone, and protect the skin from sun damage. If you find a moisturizer with lower SPF, it will be the best. Low SPF prevents skin irritation and boosts hydration. The following products prove best for moisturizing combination skin.
Cetaphil Face Moisturizer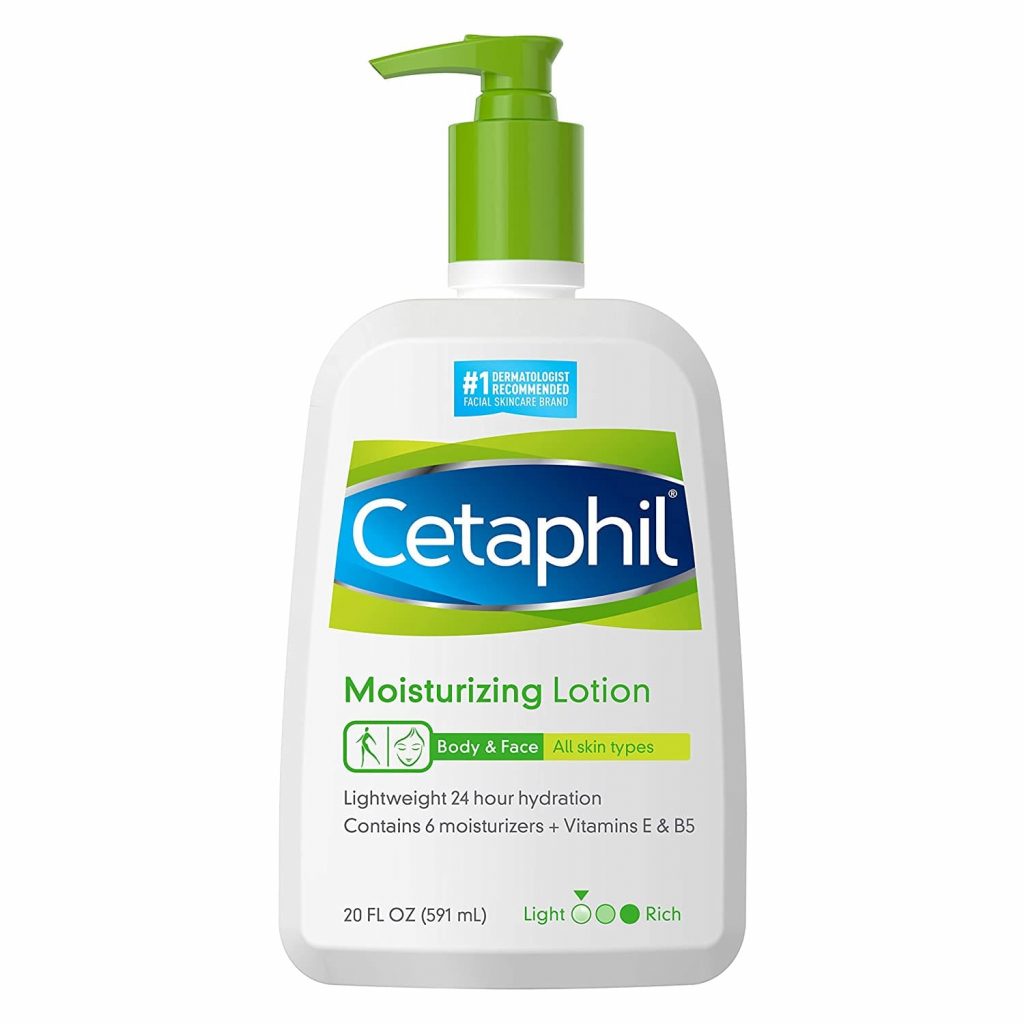 Cetaphil face moisturizer will guarantee you an excellent experience. If you didn't know, it soothes the dry skin, absorbs oil from the T-zone, and prevents sun damage. The lotion has no scent and will suit most people. The hydrating and nourishing properties make this product outstanding among other moisturizers. Buy one today and enjoy a stress-free skin moisturizing experience.
Frequently Asked Question
How do you know you have combination skin?
You will know if your face has dry, flaky cheeks and a sebaceous T-zone. Sometimes you seem very sensitive to regular skincare products.
How does dry skin feel?
People with dry skin types have their skin feeling rough to the touch. You have little oil production in your skin, and it will always feel defiant of serum.
How many skin types are there?
Skin types have five categories. They include dry, oily, combination, normal, and sensitive.
Can you tone oily skin?
You may tone oily skin provided that your toner leaves your skin dry of excess oil and hydrated.
Conclusion
While skin types vary, understanding the best skincare steps and ideal skin care products for each type proves important. The face proves the most sensitive part of our skin and requires the cleansing, toning, and moisturizing skincare routine. Be keen to understand your skin type and the different products that work best on it. This article has highlighted the best products for each step and every skin type. Feel free to purchase them today and get the confidence with vibrant, hydrated, and healthy-looking skin.